l'affenage
Hôtel & Restaurant
Welcome to Blier, Erezée, not far from Durbuy, in the heart of the Belgian Ardennes…
Contact us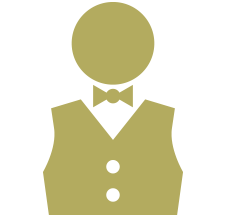 CATERING SERVICE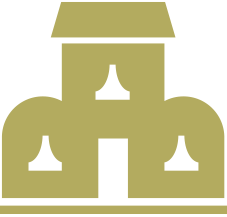 EVENT AT THE AFFENAGE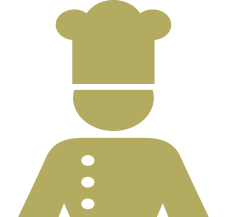 CHEF AT HOME
TAKEAWAY

MENU RESTAURANT
https://affenage.com/en/evenement/
Welcome to Blier, Erezée, not far from Durbuy, in the heart of the Belgian Ardennes…
The first question that comes to mind is: what does "Affenage" mean? This old word is hardly used nowadays; it comes from the word "hay" and refers to a place where horses and riders could eat, a relay. L'Affenage can be explained in the same way as all the farms in the region. It offers you its rooms and its restaurant.
Discover here a warm establishment, entirely renovated and adjoining the castle of Blier; the Affenage proposes today its rooms, refined and "cosy", as well as a gastronomic restaurant.
Enjoy your stay in the Ardennes!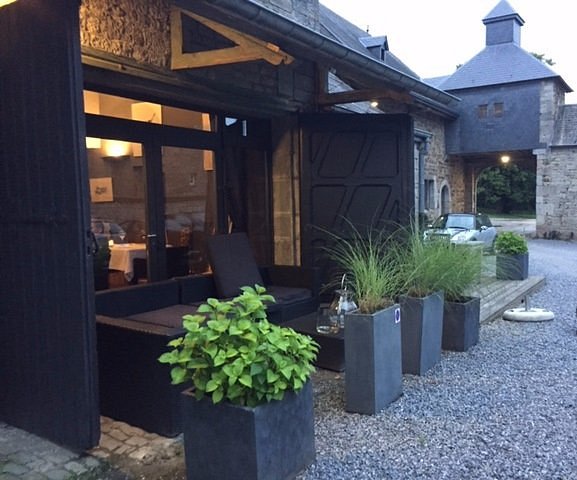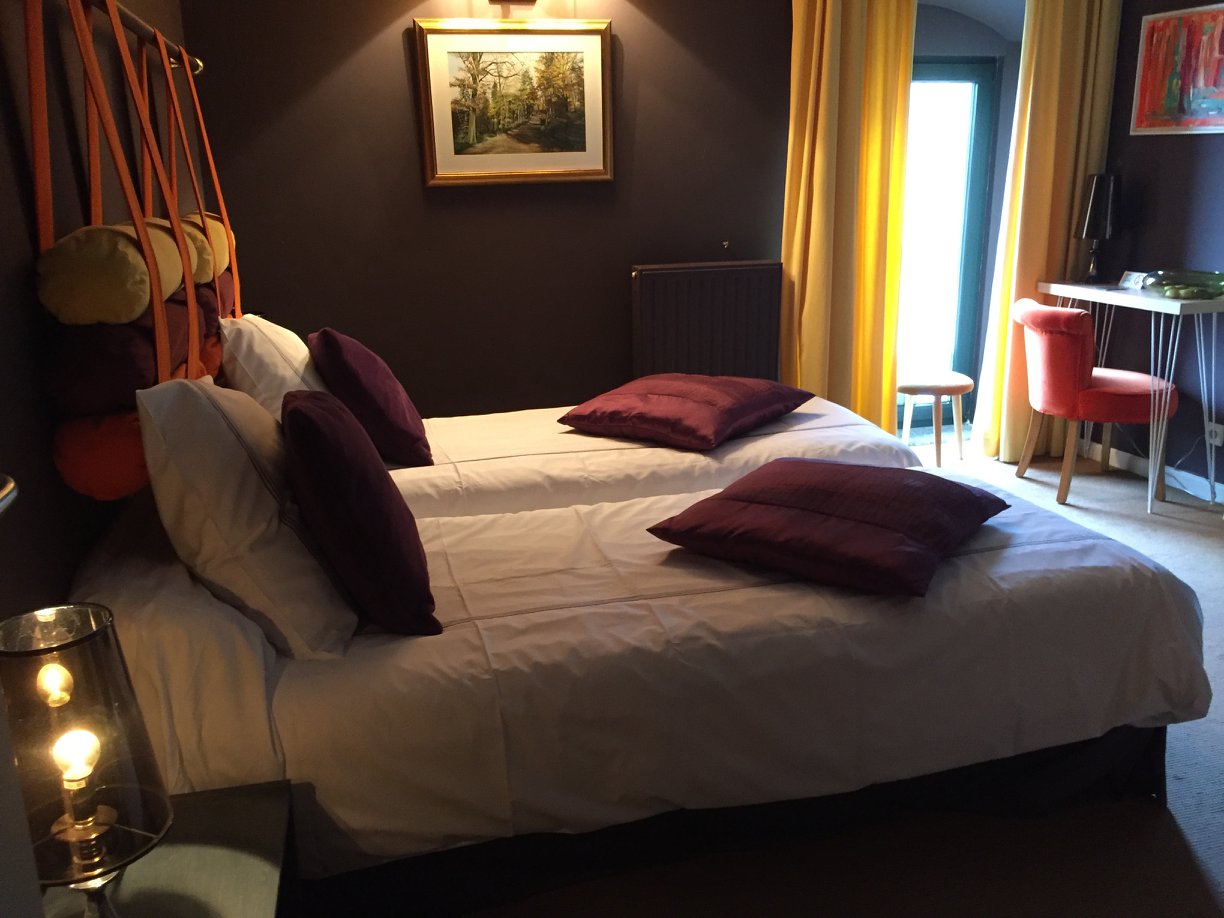 Friendly, Hospitality & Comfort
The rooms of the Affenage welcome you. They combine elegance, refinement and comfort. Steeped in history, they have been meticulously decorated by the Vanderlinden family, in a contemporary style, while respecting the authentic character of the place.
In such an exceptional setting, each room must be unique. In a friendly atmosphere, the rooms of the Affenage Hotel are decorated with soft colours, to offer you hospitality, comfort, to make you feel at home.
A culinary journey combining finesse and noble products
Philippe and Catherine Vanderlinden work with finesse with noble and seasonal products in a contemporary and inventive cuisine for a refined dinner or an unforgettable gastronomic weekend. Let yourself be surprised, sit back and enjoy, we take care of everything.
Our cuisine is based on seasonal and quality products. Our passion for gastronomy is undoubtedly our strength. A contemporary and inventive cuisine for a warm and refreshing moment.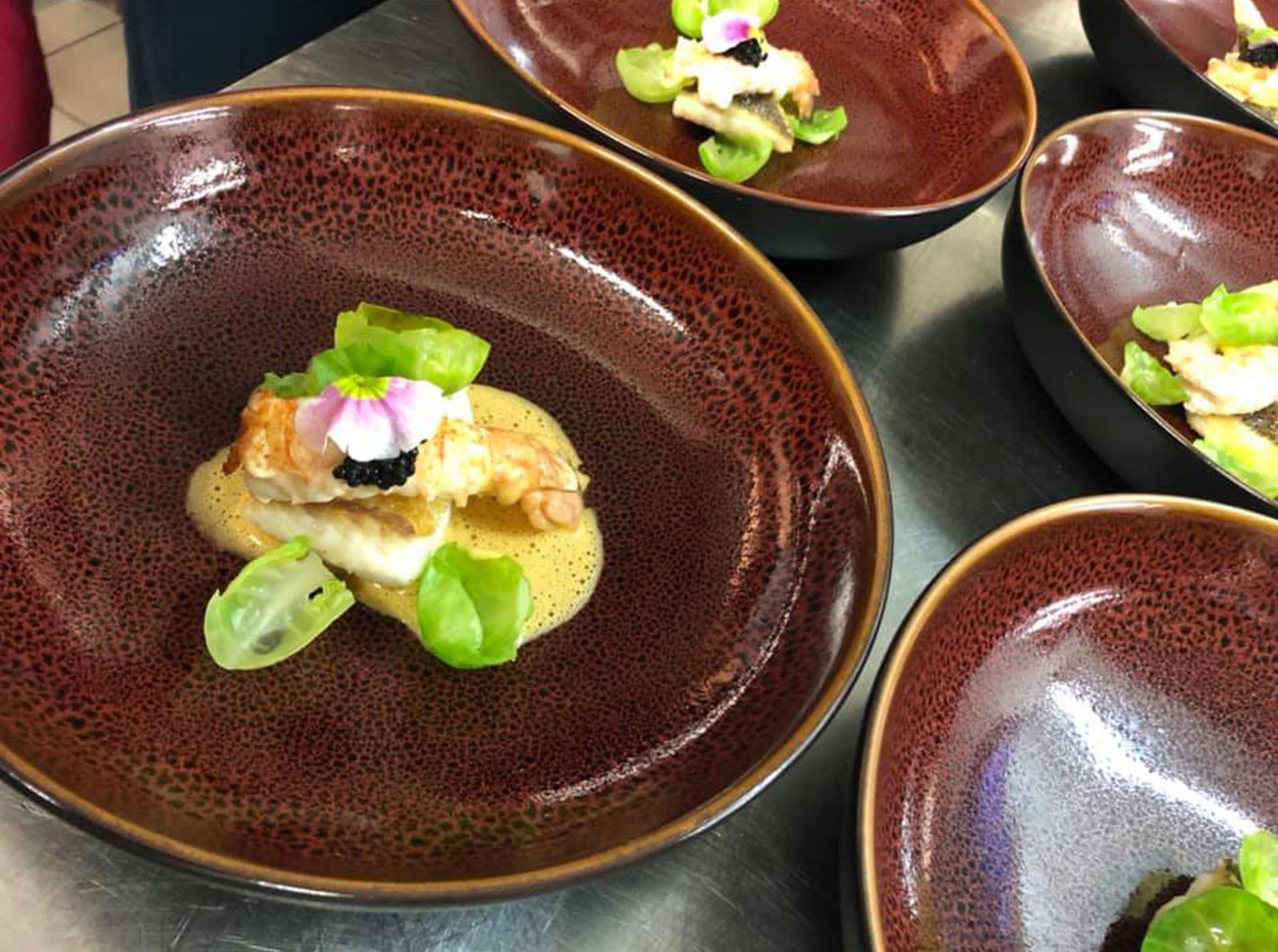 Do not hesitate to contact us, we will answer you as soon as possible!
We welcome you on Tuesdays, Wednesdays, Thursdays, Fridays & Saturdays from 7pm to 8.30pm.
For any reservation you can contact us outside the opening hours.
The Affenage Hotel is located in Erezée, in the Province of Luxembourg, a few kilometres from Durbuy. An ideal location on the edge of the Ardennes forest, a charming tourist destination with exceptional natural assets.
Easily accessible by car via the E411 motorway from Brussels, the N983 from Namur and the E25 from Liège, the Affenage Hotel is an ideal stopover for a weekend, a romantic break or a holiday in the Ardennes.